What's the Difference Between Meditation and Self-Hypnosis?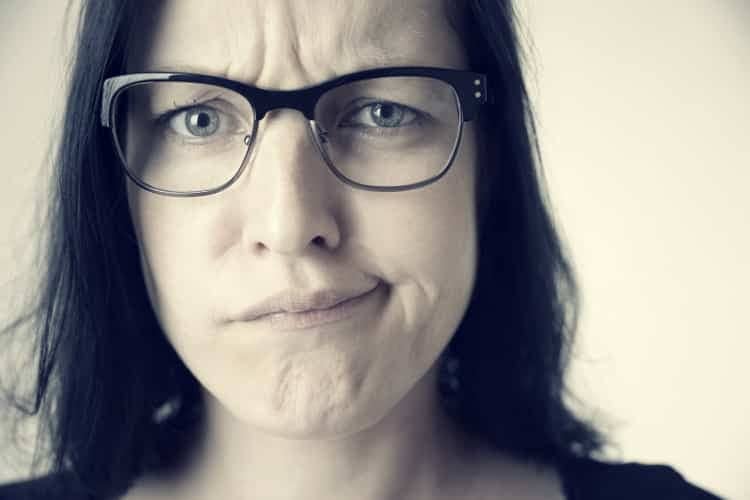 ---
Parsing the differences between meditation and self-hypnosis is a tricky business. In reality these two disciplines are more parallel than contradictory, and they use very similar techniques and states of attention.
But the fundamental difference between meditation and self-hypnosis is that they take similar roads to different destinations.
To understand which approach can work for you, let's take a closer look at the common methods and benefits shared by meditation and self-hypnosis, and where the difference between the two lies.
Defining Meditation
Part of the challenge in defining meditation is that it can take many different forms, some of which are very similar to self-hypnosis.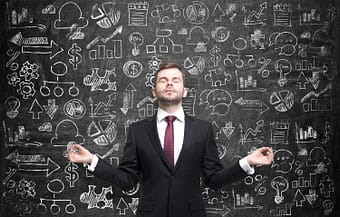 In modern psychological research, meditation has been defined and characterized in a variety of ways. In its purest form, meditation is about focusing your mind, often with the goal of emptying the mind and focusing on this precise moment in time.
Researchers have also designated the practice of meditation as a family of self-regulation practices that focus on training attention and awareness.
The goal is to bring about voluntary control and foster either general mental well-being and development or specific capacities such as calm, clarity and concentration.
Others have called meditation "a stylized mental technique," collecting your focus to attain a state of mind frequently described as restful, silent, and of heightened alertness (sometimes characterized as "blissful").
Sounds a lot like hypnosis, doesn't it?
There are some subtle differences, but if you've ever tried self-hypnosis, you already know how to meditate. So what is self-hypnosis?

Defining Self-Hypnosis
It's important to note here that self-hypnosis is slightly different from traditional hypnosis, where a trained hypnotherapist uses specific suggestions to target the subconscious to change behavior. The process of self-hypnosis is similar, but not as personal or potentially potent as a live hypnosis session that can be actively adapted to your needs.
Self-hypnosis, sometimes called auto-hypnosis, uses pre-recorded audio cues and music designed to enhance the efficacy of self-suggestion. The process can be concentrated or inclusive. Concentrated self-hypnosis focuses your attention on the auto suggestive formula until everything else kind of falls away. Inclusive self-hypnosis allows all kinds of thoughts, emotions, memories and other feelings to drift in and out of your consciousness.
Most forms of hypnosis—whether concentrated or inclusive—include three stages:
Induction phase. Here you get comfortable in a quiet place where you won't be disturbed and use breathing to focus your attention.
Change State. In this phase, you are more susceptible to hypnotic suggestion and can focus on the issue you want to work on.
Exit Stage. This is the stage when you return to normal waking consciousness.
Once you are relaxed, you can better focus on the issue you are trying to address. Using visualization during the change state is common, and a very productive way to induce changes in behavior and lifestyle.
Unlike meditation, you start hypnosis with a specific objective or intention in mind (a practice often used in yoga classes, as well).
While meditation is a great tool and is a healthy way to ease into the day, self-hypnosis puts that extra bit of productivity into the process.
So What's the Difference Between Meditation and Self-Hypnosis?
The main difference between the two disciplines is that self-hypnosis tends to have an end-point in mind. Whether you want to lose weight, quit smoking, be more confident, overcome fear or anxiety, cope with everyday stresses, sleep better, or accomplish some other goal, self-hypnosis is an overtly goal-oriented process.
Meditation, on the other hand, has no particular target or end goal in mind, other than—in the most primal form of meditation—to free the mind completely of all thoughts. More generally, meditation aims to create focus by centering the mind on one thing, such as an object and its characteristics, or a concept, such as forgiveness. The underlying philosophy of mindfulness aims to discourage meditators from becoming too goal-focused. If there is an underlying purpose to meditation, it would be to provide calm and serenity, or insight and clarity.
A discipline that may seem closer to self-hypnosis in nature is guided meditation, which uses the power of your imagination to plant images in your subconscious mind to bring about change. Like self-hypnosis audio recordings, guided meditation relies on the gentle guidance of a narrator. It uses your own imagination to help you visualize change and replace the thoughts or images that repeatedly play in your mind.
Self-hypnosis attempts to communicate with the subconscious in a language it can understand. In the same way, guided meditation serves to replace negative thoughts or emotions in order to bring about a change. In both guided meditation and self-hypnosis, the emphasis is very much on you, the individual, using the power of your mind to realize positive change.
There have been studies that indicate similar parts of the brain are used in both meditation and hypnosis. This potentially indicates a shared neurobiology between the two disciplines, in particular the brain structures that are associated with focus and attention.
Practitioners also note that subjective experience can be similar between guided meditation and self-hypnosis, where each practice is associated with alterations in self-awareness, sense of time, and perception.
Both meditators and self-hypnotists often experience changes in the vividness of mental imagery—a change that is often accompanied by feelings of joy and love.

Which Practice Is Right for You?
There is a clearly defined overlap between meditation and self-hypnosis in terms of their process, benefits, and subjective and emotional effects. Both can induce lower stress levels, greater mental clarity, sharper thinking, enhanced productivity and improved overall health.
These two complex disciplines are different but parallel paths towards an enhanced state of mind and improved focus. Both self-hypnosis and meditation can be hugely beneficial in fostering calm and helping you accomplish goals that you haven't been able to achieve on your own.