The Best Ketogenic Programs for Women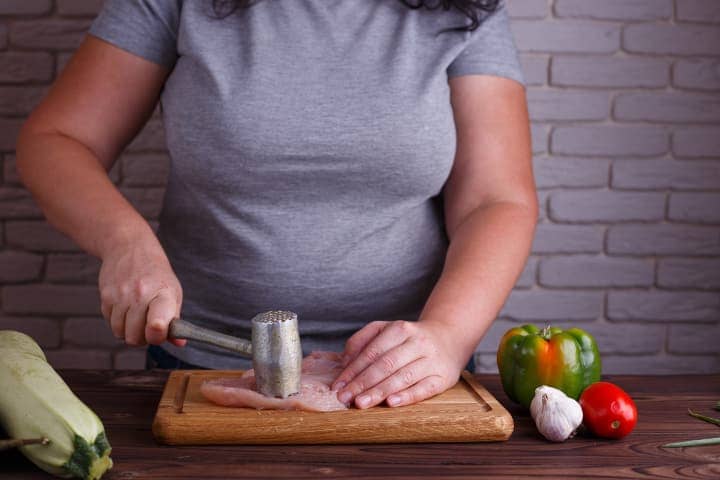 ---
Losing weight is hard — that's no question. But did you know that weight loss can be even more difficult for women than men.
Why?
There are several factors that make it harder for women to lose those extra pounds.
In comparison to men, women tend to have less muscle mass, which means their resting metabolism is slower. This means that women burn calories at a slower rate than men, making it harder to lose the weight.
Hormones are another factor that makes it harder for women to lose weight. Women have higher levels of estrogen and progesterone, which actually lead to stronger food cravings than men. Men, however, have much higher levels of testosterone, which promotes fat-loss and muscle-building.
Perhaps you've tried a low carb diet for weight loss, but the program was just too restrictive and unsatisfying. Or, maybe your last diet was good for a while, but you felt like you were fasting, and it wasn't realistic to stick to it for a long period of time.
And maybe you just weren't seeing the results you wanted or needed.
So what kinds of diets will help you lose weight, regardless of muscle mass and hormones?
A low-carb, high-fat (LCHF), sometimes called the ketogenic diet, might be exactly what you need to finally lose the weight and maintain a healthy lifestyle.
Curious if hypnosis could help you lose weight?
Take our hypnotizability test and find out!
Pursuing Your Health with Healthful Pursuit
Healthful Pursuit, founded by Leanne Vogel, is a go-to resource for people looking to achieve a healthier and happier life through a Ketogenic diet.
As a nutrition educator Vogel knows exactly how and why many women struggle with weight loss and other health concerns. She's experienced many of the challenges herself, and she's spent the last few years developing solutions that work for women.
At Healthful Pursuit, you can find podcasts (ranked #3 in Health & Fitness on iTunes), videos, how-to guides, and all sorts of information about the Ketogenic diet, as well as nutritional programs like The Keto Beginning, Fat Fueled, and Balanced Keto Weekly Meal Plans.
The nutrition programs that Healthful Pursuit offers are highly successful, because they are based around sustainable lifestyle shifts. They also focus on changing what you eat, not limiting or stressing your body by counting calories.
Rather than thinking of Keto as a "diet," these programs focus on making it a lifestyle change. The goal is to introduce you to a body positive mindset to keep you motivated and progressing. These programs focus on turning your body's restrictions into opportunities to live a more healthy and happy life.
The keto programs offered by Healthful Pursuit all focus on living a LCHF diet, but one might be better than another depending on your experience and comfort level with Ketosis.
For example, though both programs provide the same number of meals in a similar format to achieve the same overall goals, the Fat Fueled nutrition program is better suited for more experienced keto-dieters, whereas The Keto Beginning is designed for beginners.
Weekly meal plans are very handy for people who already know that a LCHF diet is for them, but can't find the time to deal with the stress of researching and planning healthy recipes. And a recurring keto meal plan subscription service can be a useful tool for anyone who wants to save time while continuing to live a healthy keto lifestyle.
Learn more about Healthful Pursuit here, or read on for our review of Healthful Pursuit's top three keto programs for women.
Healthful Pursuit Balanced Keto Weekly Meal Plans
Balanced Weekly Meal Plans are great for women, especially women who feel too busy or stressed to make sure they're getting the nutrients they need.
The recipes in the Balanced Keto Weekly Meal Plans are not only designed with women in mind, but they're perfect for people with dietary restrictions as you'll also receive an alternate foods list, including options that are dairy-free, nut-free, nightshade-free, and more.
The monthly subscription service delivers 7–days of meal planning each week, as well as organized shopping lists, allergen guides, easy to prepare recipes, and extra resources to help keep you on track and motivated on the journey to becoming your healthiest and happiest self.
You can easily sign up for Balanced Keto Weekly Meal Plans here.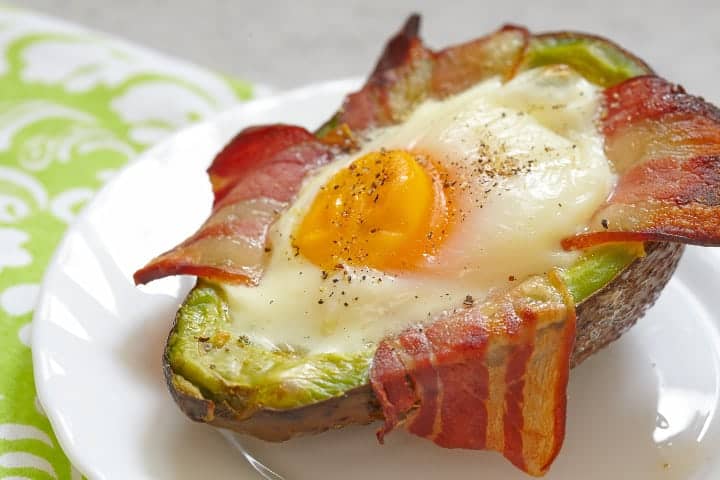 The Keto Beginning
Are you new to the ketogenic diet and unsure of where to begin? The Keto Beginning is meant for you.
The Keto Beginning is a great program for women who want to finally reach their perfect weight, but who want to do it in a healthy way.
This program is successful for women because it focuses more on feeling great and healthy rather than just dropping pounds.
Not only will this program help guide you away from unhealthy habits like food obsession and food deprivation, but it will also help you develop a more positive body-image and learn to love and respect your body.
The Keto Beginning nutrition program includes a complete guide for beginners as well as a 30-day meal plan to help you get started.
If you're frustrated with your current diet, or if you have health imbalances or food allergies, this program can help you learn how to live a LCHF diet to heal and transform your body, stabilize energy levels, and gain control over your health.
Learn more about your Keto journey with The Keto Beginning.
The Fat Fueled Program
Have you been eating a low carb, high fat diet but you just don't seem to get the results you need?
The Fat Fueled Program is geared towards women specifically and addresses many of the frustrations that aren't addressed in the average keto program.
There are too many LCHF diet plans that don't address the dramatic differences between men and women, like hormones, muscle mass, and other weight loss factors. This program provides you with the tools to help you follow a Ketogenic diet in a healthy way that's tailored to your nutritional goals and needs.
The Fat Fueled Program also recognizes that every female body is different, and there's no such thing as a "one-size-fits-all" approach.
In this nutrition program you will learn how to fuel your body by burning fat, allowing you to lose weight, maintain energy levels, and improve overall health without restricting yourself.
The program provides tons of helpful keto guides, tips, alternate foods and a 30-day meal plan packed with healthy, high-fat recipes that are both delicious and satisfying.
Discover more about The Fat Fueled Program.
Finding the Best Ketogenic Program for You
Many women struggle with diet plans. Shifting to a LCHF diet can be even more difficult as many of the programs you find online are written by men or with men's bodies in mind.
And while a standard keto plan can be beneficial for men and women alike, the one-size-fits-all approach can be limiting. And many women are hitting fitness plateaus and dieting obstacles that aren't addressed in their diet plans.
The Healthful Pursuit nutrition plans are truly great options for women who want to live a healthier and happier life without counting calories or cutting all of their favorite foods.
Whether you're a beginner, someone who is searching for a more successful and satisfying LCHF diet, or someone who just doesn't have the time to come up with your own meal plans, Healthful Pursuit's keto programs are excellent resources to get you on your way towards a life of wellness.
If you're ready to learn more about living a keto lifestyle — how it works and how to get started — check out our Ultimate LCHF Guide.
Curious if hypnosis could help you lose weight?
Take our hypnotizability test and find out!
Some of the links in our site are affiliate links, which means that if you choose to make a purchase, we will earn a commission. This commission comes at no additional cost to you (and in some cases, you'll save money because we've negotiated special discounts). Please understand that we recommend these products because we believe they are the best resources available, not because of the small commissions we make if you decide to buy something. Please do not spend any money on these products unless you feel that you need them or that they will help you achieve your goals.