The All Access Pass
Give yourself the power to achieve any goal or overcome any issue with the All Access Pass: 19 unique hypnosis audios, all for one low monthly price.
Today's price: just $29.99/mo
normally $69.99/mo
Join 7,000,000+ happy listeners. 30-day money-back guarantee.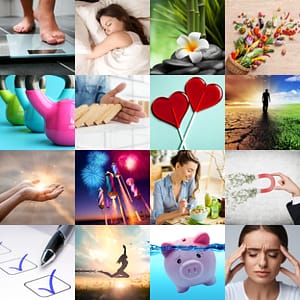 Get access to all 19 hypnosis audios for one low monthly price
The All Access Pass was designed for those who are serious about improving multiple aspects of their lives, from health and emotional well-being to achieving success and abundance.
With the All Access Pass, you pay one low monthly price for unlimited access to all 19 of our unique hypnosis audios, including:
Lose Weight
Sleep Well
Anxiety Relief
Attract Love
Attract Wealth
Boost Sex Drive
Break Bad Habits
Build Self-Esteem
Be Debt-Free
Eat Healthy
Enjoy Exercise
Fears & Phobias
Law of Attraction
Migraine Relief
Mindful Eating
Pain Relief
Procrastination
Relieve Depression
Quit Smoking
Customize your listening plan with 19 different audios
Start with a few audios or sample them all. Find the ones that work best for you, then create a listening plan based on your unique needs.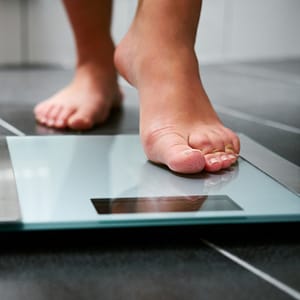 Lose Weight Hypnosis
Break bad habits, shift your mindset, and become the healthy person you want to be. Stop unhealthy cravings, impulsive eating, and destructive thinking. End the struggle for good by making healthy choices easily and automatically.
"It helped me stick to my workout and curb cravings"
This weight loss hypnosis audio really works! It has helped me stick to my workout and curb my cravings for everything unhealthy! The audio just guides you to choose healthier food, enjoy exercise, and it also helps you change your body image and see yourself thinner. I always feel really good after I listen.
— Tiffany L.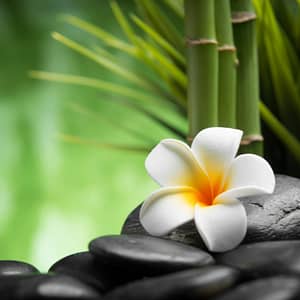 Anxiety Relief Hypnosis
Stop constant worrying, control feelings of panic, and prevent future anxiety. Train your brain to automatically calm anxious thoughts by changing the way your brain responds to certain triggers like stress, sensations, and more. Feel more confident knowing your anxiety is under control and that you're no longer a slave to your negative thoughts and feelings.
"Better than medication"
This audio has worked better for me than medication, especially over time, as it PREVENTS the manifestation of anxiety symptoms despite encounters with my common triggers.
— Kathy J.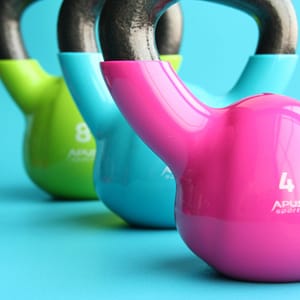 Enjoy Exercise Hypnosis
Feel more motivated to work out, stop making excuses, and see yourself become a naturally active person. Wake up with a burning desire to exercise that drives you to work up a sweat, no matter your age, weight, or fitness level.
"My health and quality of life have improved"
Before using this audio, I had excuses not to to find time for being active. Now I can't wait to find time to do activities I love doing. My health and quality of life have improved.
— Andrew J.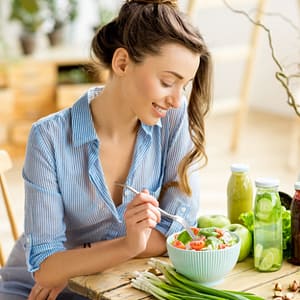 Mindful Eating Hypnosis
Change your eating habits and develop control over food in a natural and effortless way. Begin craving foods that are good for you, and feel satisfied eating only what you need. Develop an appreciation for food and start feeding your body, not your emotions.
"For the first time in decades, I feel hope"
For over 40 years I have struggled with binge eating, stress eating, and not loving my body. I felt hopeless. Then, I began to listen to this audio and in just one week of daily use, I have noticed a change in the way I approach food and my body. I am truly grateful because for the first time in decades, I feel HOPE.
— Emily D.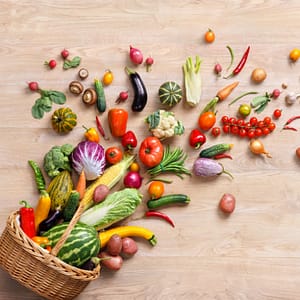 Eat Healthy Hypnosis
Reduce cravings for unhealthy foods, ditch bad eating habits, and start making healthier choices automatically. Let go of bad habits that no longer serve you and develop a new attraction toward fruits, vegetables, and other healthy options.
"I'm a believer"
I've been using this audio for a couple of weeks and I have found myself making better, healthier decisions with my food. I don't even crave the things I did before. I was skeptical before, but it seems too coincidental that these things would happen as I was listening to the audio. I'm a believer.
— Jennifer R.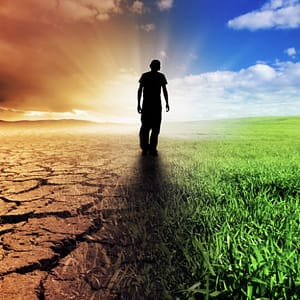 Relieve Depression Hypnosis
Overcome feelings of helplessness and experience a positive shift in your mindset. Give yourself the tools you need to feel naturally resilient and more in control of your thoughts. Wake up each day with a sense of optimism that gives you the energy you need to live a happier, more fulfilling life.
"I honestly feel SO much better"
I suffer from depression and getting out of bed can be hard, BUT after I listen to this, I honestly feel SO much better. I can get through the day and I "randomly" feel like exercising and eating better.
— Rachelle H.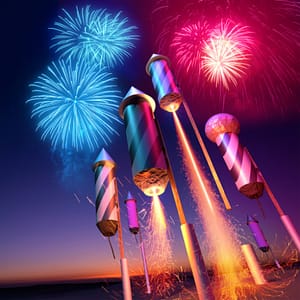 Boost Sex Drive Hypnosis
Let go of fear, increase sexual pleasure, and finally experience the sex life you've always wanted. Train your mind to experience exhilaration during intimate situations, while naturally revamping your sexual energy and desire.
"Feeling like myself again"
Since hitting menopause, my sex drive completely plummeted. Until I found this audio! This audio has completely revamped my sex life -- highly recommend!!!!
— Julia S.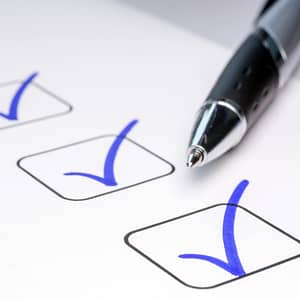 End Procrastination Hypnosis
Stop wasting time, start doing more, and even enjoy guilt-free time knowing you've accomplished your goals. Identify the thoughts and excuses that drive you to procrastinate and replace them with a sense of motivation and drive. Become someone who just gets things done — easily and naturally.
"It feels so good to be productive"
I have seen a HUGE difference in my productivity. I used to make excuses, for example I would just take random breaks from studying because I felt like it or because I was bored. Now, when I think about taking a unnecessary break, I tell myself no and push through the task. It feels so good to be productive.
— Lorenzo M.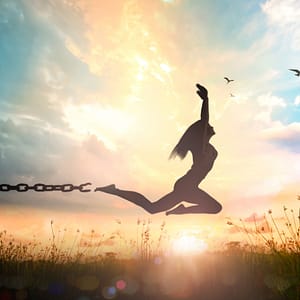 Build Self-Esteem Hypnosis
Push past self-doubt, improve your confidence, and become the self-assured person you've always wanted to be. Start thinking about yourself in a more positive light and replace negative self-talk with a more accepting inner dialogue. Become more confident in your own skin and start enjoying life to the fullest.
"Like a soothing balm on a wounded soul"
This was the most calming, reassuring, and helpful thing I have ever used. I was distressed and wounded, crying and unable to sleep from inner torment. Within minutes I began to relax and feel better. I listened again and felt self-affirmed, reassured, and went to sleep peacefully throughout the night.
— Sadie J.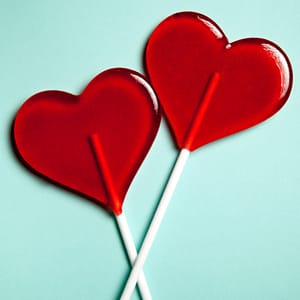 Attract Love Hypnosis
Overcome fears of feeling "unworthy," create a crystal clear vision of what you want in a partner, and develop an unshakable belief that you will find the love you desire. Release the fear and outdated beliefs that are holding you back from finding your true love, or getting close to your current partner.
"I met my love because of this audio"
Pretty sure I met my love because of this audio. Listened for weeks and was receptive so I 'recognized' him when we met. I'm so grateful!
— Nicole N.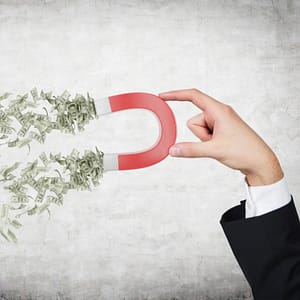 Attract Wealth Hypnosis
Release negative beliefs around wealth, feel more confident when it comes to money, and start taking steps to achieve a more abundant future. Visualize the successful person you want to be and commit to developing the qualities you need to get there.
"Wealth and abundance are mine"
All I did was listen to this every night and I started to get signs, dreams, and little coincidences that proved on a subconscious level that my thoughts and outlook was changing. Thirty days in and I feel generally unconcerned about finances. I know my situation has improved as my thoughts about money have improved. Wealth and abundance are mine.
— Robert D.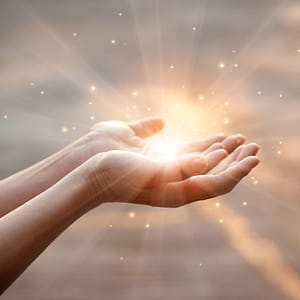 Law of Attraction Hypnosis
Get unstuck, shift your entire mindset, and create the life you've only dreamed of. Let go of limiting beliefs, negativity, and doubt by reviving your motivation and drive. Visualize the things you want, then watch your own thoughts and behaviors align with your goals.
"It's helping me build the life I've always desired"
Taking time each day to focus inward is something I've struggled to do consistently, but the Law of Attraction audio is so enjoyable that I've been very consistent, and it's helping me to build the life I've always desired. Best money I've ever spent.
— Elaine R.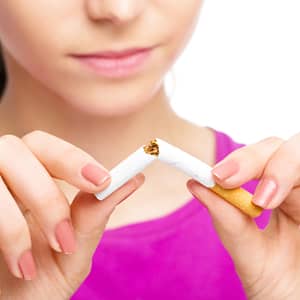 Quit Smoking Hypnosis
Reduce your cravings, feel more motivated to stick to your goals, and give up smoking for good. Develop a genuine distaste for smoking, while steadily decreasing the number of cigarettes you're smoking. Give yourself the willpower you need to push through setbacks, so you can finally become a non-smoker.
"I quit smoking the first time I listened to this!"
Way beyond my expectations. Every time I listen, I feel more relaxed and at ease with being a nonsmoker.
— John C.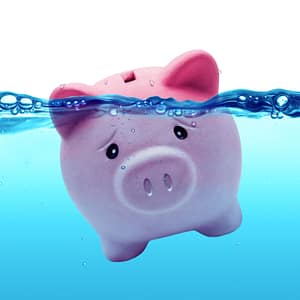 Be Debt-Free Hypnosis
Change your spending and saving habits, become more proactive around managing your money, and achieve the peace of mind you're looking for. Let go of negative money habits like overspending or ignoring your budget, and develop new behaviors that align with your financial goals.
"I'm working on a budget for the first time in my life"
I started listening to this audio because I felt like our personal debt was spinning out of control. In 3 weeks, my spending has dropped to next to nothing, I have put aside over $500, and I'm working on a budget for the first time in my life.
— Joe R.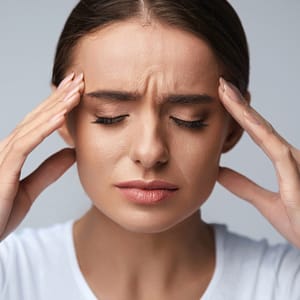 Migraine Relief Hypnosis
Get migraine triggers under control, reduce the need for medication, and wake up without pain. Reduce migraine triggers — like stress and anxiety — that keep you from living a migraine-free life. Sleep through the night without being interrupted by pain and wake up feeling refreshed.
"Haven't had a migraine since"
I've only listened to this a few times, and I haven't had a migraine since I bought it a few months ago. I was definitely a once a month or more person, so I'm excited.
— Darlene J.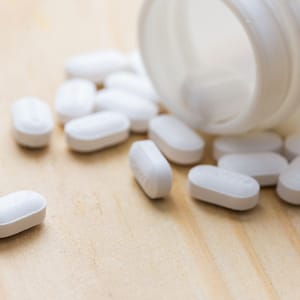 Chronic Pain Relief Hypnosis
Get your chronic pain under control, cut back on medication, and wake up feeling refreshed and pain-free. Automatically trigger your relaxation response with simple breathing and visualization techniques. Cut back on medication and eliminate side effects by controlling your pain in a more natural way. (Always consult with your doctor before changing your medication dosage).
"Better value than seeing a hypnotherapist"
I have chronic pain due to a complicated illness and prefer natural remedies such as acupuncture and meditation. I have tried other hypnosis audios before, but this is by far the best. It's a better value than seeing a hypnotherapist, too. Highly recommend.
— Bill S.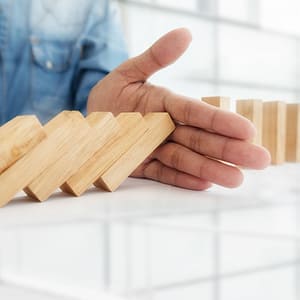 Break Bad Habits Hypnosis
Eliminate subconscious triggers, reduce undesired behaviors, and kick your bad habits for good. Uncover the subconscious thoughts that are driving your bad habits. Stop undesirable behaviors by neutralizing the compulsion to do them. Watch your bad habits fade away without even thinking about it.
"This audio is amazing"
If you have a habit you would like to get rid of, download this audio now!!!!
— Sonia M.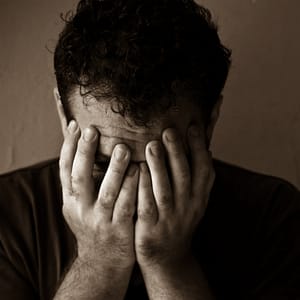 Fears & Phobias Hypnosis
Eliminate subconscious triggers, feel more calm and relaxed, and let go of the things you fear the most. Automatically trigger your relaxation response when you feel panic or anxiety bubbling up. Watch your fears and phobias fade away and start feeling more in control and confident.
"Haven't had a panic attack in two weeks"
I had been having manic episodes sporadically for over a month before finding this audio. I haven't blacked out or had a panic attack in two weeks. I highly recommend this audio.
— James P.
Why people choose the All Access Pass (vs subscribing to each audio individually)…
Access our entire library of audios for one low monthly price
Sample any audio and find out which work best for you, without committing to the cost of subscribing to multiple individual audios.
Overcome any issue, from anxiety to procrastination
With access to over 19 unique hypnosis audios, you'll have everything you need to achieve any goal or overcome any issue.
Listen to any audio, anytime, on any device
Change your listening plan based on what's going on in your life. Listen to your audios at home or on-the-go — it's up to you.
Get just the help you need, when you need it, and in the comfort of your home — for less than the price of one visit with a therapist.
Individual audios vs the All Access Pass — how much could you save?
If you're thinking about buying at least 5 audios, you could save $10 or more with the All Access Pass. Plus, you'll get access to 14 additional audios, at no additional cost.
| | | |
| --- | --- | --- |
| If you listen to… | Purchased separately | All Access Pass |
| 5 audios | $49.95/mo | $29.99/mo — Save $20 |
| 7 audios | $69.93/mo | $29.99/mo — Save $40 |
| 10 audios | $99.90/mo | $29.99/mo — Save $70 |
Give yourself the power to achieve any goal or overcome any issue
Start listening to any of our 19 unique hypnosis audios with the All Access Pass.
Today's price: just $29.99/mo
normally $69.99/mo
If you aren't satisfied for any reason, just contact us within 30 days for a full refund — no questions asked.
Join 7,000,000+ happy listeners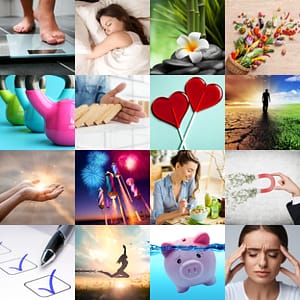 Frequently asked questions
How does hypnosis work?
Your mind operates in two states of awareness: the conscious and unconscious.
The conscious mind controls things within your awareness, like moving your hand or making a phone call.
The unconscious mind, however, stores all of your thoughts, memories, and beliefs, and it is the "control center" for habits, emotional responses, decisions, and motivation. In any given moment, your unconscious mind is processing about two million pieces of information. This means that while you may not be aware of it, your behavior is profoundly influenced by the activity happening within your subconscious mind.
As you can imagine, we all have a lot of subconscious limiting beliefs that can influence our choices and behaviors. In fact, over time, subconscious beliefs we accumulate as a result of difficult experiences in our past can negatively affect many different areas of our lives.
The key is understanding that a limiting belief is merely a subconscious thought — not a fact — and it can be changed.
Hypnosis helps you shape the beliefs in your subconscious mind so that you can behave differently in the future with very little effort. With hypnosis, you're communicating directly with your subconscious mind, which allows you to easily update outdated, limiting beliefs, with positive, helpful beliefs.
Why does hypnosis work so well?
Hypnosis works so well because it communicates directly with your subconscious mind. In doing so, hypnosis gets to the root cause of your limiting behaviors or beliefs, so you're able to experience results much faster than if you were to try and change using willpower (or your conscious mind) alone.
A recent study of hypnotizable people by researchers at the renowned Stanford School of Medicine demonstrated that people's brains change in significant ways while under hypnosis. And those changes explain why hypnosis is effective for making changes in the subconscious mind, which is the "control center" for habits, emotional responses, decisions, and motivation.
Is hypnosis scientific?
Contrary to what you may have seen on television or in movies, hypnosis is a scientifically-proven method for treating a variety of conditions, from chronic pain to insomnia. The world-renowned Stanford University School of Medicine's Stanford Center on Stress & Health teaches hypnosis techniques as a treatment in clinical settings as part of an integrative medicine approach. There have been hundreds of studies conducted published in reputable medical journals on the efficacy of hypnosis.
Can anyone be hypnotized?
Yes, almost anyone, but some people are more susceptible to hypnosis than others. Susceptibility to hypnosis can be measured with a hypnotic susceptibility scale, which classifies people into three categories: high, medium, or low susceptibility.
High susceptibility
About 10% of the population can readily experience dramatic changes in sensation and perception with hypnosis.
Medium susceptibility
About 80% of the population can readily experience the effects of hypnotic suggestion, and are highly likely to benefit from its clinical use.
Low susceptibility
About 10% of the population doesn't respond strongly to hypnosis, but may experience benefits with continued use. Those with low susceptibility may experience difficulty entering a hypnotic trance.
How long/often do I need to listen?
Many people start to notice changes in as little as one session, but we recommend listening daily for at least one to three weeks to experience more substantial results. To make long-lasting changes usually requires listening regularly for one to two months, although everyone is different in this respect.
A small percentage of people are either unable to be hypnotized or have low susceptibility, in which case self-hypnosis may not be effective, or it may require listening over a longer period of time to notice changes. If you don't experience the desired result within 30 days, you may contact our support department to request a refund.
Once you've achieved the desired result, listening to the recording from time to time will help you maintain your success.
How does it feel to be hypnotized?
The experience of being hypnotized can vary person-to-person. Because of the relaxation techniques used during hypnosis, many people often feel very calm and relaxed. Some people experience bodily sensations like a feeling of heaviness or lightness, even the feeling of floating. Some people become very focused. Others get absorbed into the hypnotic script and experience vivid imaginative experiences. Your own experience can also vary session to session depending on your own state of mind and environment at any particular time.
Will I lose control while I'm under hypnosis?
You will always be in control while listening to any hypnosis audio. In order to enter into a hypnotic trance, you will voluntarily become more and more accepting of the suggestions provided. But if the suggestions conflict with your wishes, you will always retain the ability to wake up from the trance and end the session. Rest assured, a hypnotic trance cannot make you act against your wishes.
Is ordering completely risk-free?
YES! We know from our customers that our audios work. But, if at any point within 30 days you decide that this audio is not for you, simply contact us and we will issue a prompt and courteous refund. Our refund rate is super low, so we're confident you'll absolutely love what hypnosis can do for you.