How a Low Carb Diet Helps Stop Sugar Cravings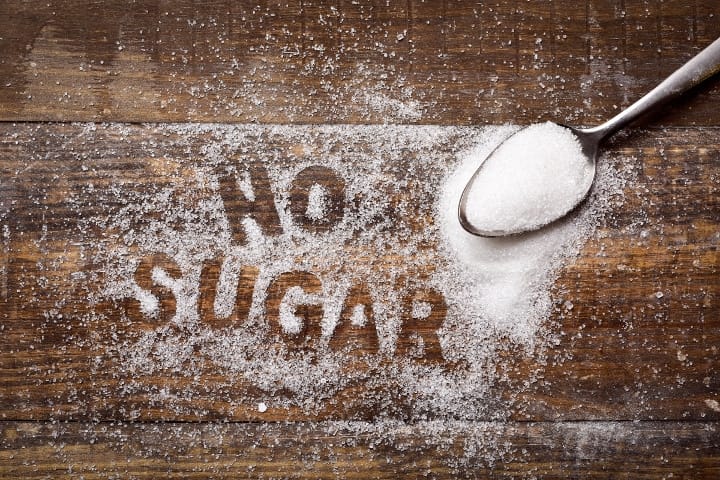 ---
It's no secret that cravings make sticking to a diet incredibly hard. Like so many people looking to take control of their eating, you likely start out the day with the best of intentions, only to find yourself derailed by an irresistible craving for sweets, snacks, and treats.
Cravings are completely normal, and giving into cravings doesn't mean that you aren't committed to physical fitness or capable of self-control. In fact, there's a common but relatively little-known reason you might experience such frequent and hard-to-resist cravings.
Understanding the physical causes of cravings, such as gut dysbiosis, can help you identify specific changes you need to make in your diet to see desired results.
Not only does this make it easier to commit to an eating plan, but you can go into every day feeling more confident about your diet and with less self-doubt about your ability to stick with the changes.
Curious if hypnosis could help you lose weight?
Take our hypnotizability test and find out!
What Is Gut Dysbiosis?
Even if you've never heard of gut dysbiosis, you may be familiar with its symptoms: abdominal pain and discomfort, bloating, indigestion, skin irritation and acne, fatigue, food allergies, weight gain, and more.
The human body is home to a vast amount of bacteria, fungi, and other microorganisms called our microbiota. Most organisms in our microbiota are absolutely harmless and even beneficial to our health and digestion. These microorganisms are more abundant in the gastrointestinal tract — or "gut" — than anywhere else.
However, some of the organisms are not beneficial, especially when they collect in high numbers. Stress, antibiotics, poor diet, heavy alcohol use, and more can weaken or reduce the presence of healthy microorganisms, giving unhealthy bacteria and fungi the opportunity to take over. This pushes your gut out of balance, creating the condition we call dysbiosis.
For example, candida is a yeast that usually helps digest food and absorb nutrients. When your body produces too much candida, however, the bacteria and its toxic byproducts can trigger numerous complications, including autoimmune diseases, digestive issues, anxiety, and depression.
Candida overgrowth is also one of the primary drivers of food cravings. Candida wants sugar and starch but doesn't eat fat. That means you can find yourself struggling with a strong urge to binge eat high-carb foods that makes losing weight even more difficult.
How Can a Low Carb High Fat Diet Reduce Cravings?
A Low Carb High Fat (LCHF) diet limits the intake of starches and sugars and replaces much of that with fats that candida can't eat. The candida will stop growing and even start to die, killing cravings along with it. Reducing candida overgrowth can also create new space for healthy bacteria to flourish, bringing your body back to balance.
To support the changes that take place when eating a low carb, high fat diet, many people turn to cleanses or detoxes as a way to "clear out" unhealthy bacteria in the gut.
And in our experience, one of the most effective detox programs to help kick-start a ketogenic or LCHF diet is the 21-Day Sugar Detox.
21-Day Sugar Detox Review
What It Is
The 21-Day Sugar Detox is a guided diet program aimed at helping you cut out processed foods and added sugars. Verified Nutrition Consultant Diane Sanfilippo created 21DSD to help people transform their diet at the core, breaking free from the cycle of sugar cravings that makes it so hard to lose weight and get fit.
Because the program replaces processed sugars with wholesome, nutritious foods, it's a great way to take control over food choices, lose weight, and improve overall wellbeing, especially when used to supplement a low carb, high fat diet.
How It Works
The 21-Day Sugar Detox is all about changing your food habits, even those you've carried with you since childhood.
It offers a practical guide to discover where sugar is hiding in your diet, along with food-swap suggestions and recommendations. If you often struggle to stay on track, the added guidance of audio support, daily emails, and an online community offer tools to help you stay committed to the detox process.
After the 21 day program, you're likely to feel more energetic and notice a reduction in unpleasant health symptoms, including symptoms of dysbiosis. And with a solid foundation in place, you can keep up your new, healthier food habits over the long-term.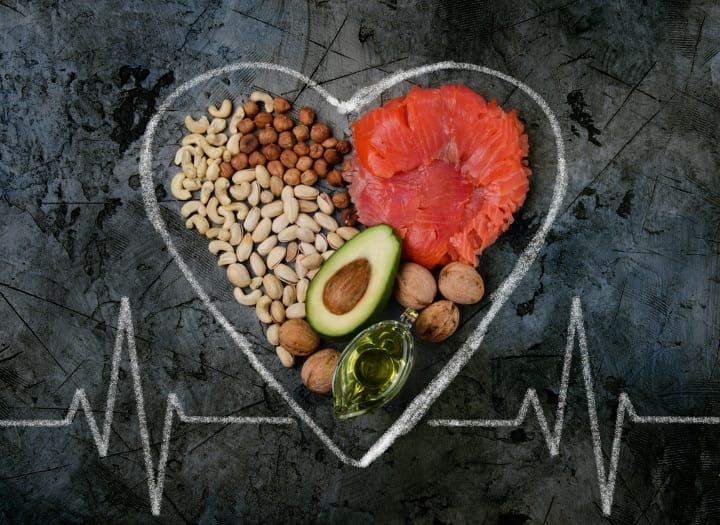 How to Use It
First, you'll select a program package that fits your needs and goals.
The "Basic" package includes a quick start guide, a modification guide, an audio support series, and daily detox emails.
The "Plus" package adds on the full 21-Day Sugar Detox Guidebook.
And the "Premium" package includes all of the above, plus The 21-Day Sugar Detox Cookbook. One of the hardest parts of sticking to a diet or detox plan is finding satisfying, filling foods. And, this 'Premium' package is ideal for those looking for extensive recipes and meal plans.
Once you select your package, you can get started with your detox toolkit. Simply follow the plan and begin creating new recipes in the kitchen. There are plenty of suggested modifications that can help you find the meals that work best for you.
The 21DSD program is soy-free, corn-free, peanut-free, dairy-free (at Level 3), and overall-allergen friendly. It's also adaptable, so you can modify to fit your dietary restrictions, whether you're an athlete in training or this is the first step you're taking toward a healthier you. That said, this program is not suitable for vegetarians or vegans, as protein-source modifications still include fish.
An important note: the 21-Day Sugar Detox is not a LCHF or keto diet program, as it does include certain grains, fruits, and vegetables higher in natural carbs. While your body absorbs processed carbs immediately, spiking your blood sugar and leading to an inevitable energy crash, natural carbs are absorbed slowly, allowing your body to get their full nutritional benefit.
The 21DSD program is a great way to ease in to any LCHF diet plan, especially if you've been struggling to control cravings. If you plan on adopting the keto diet in the future, a sugar detox can help you get used to buying and eating fresh foods, making the transition easier and even more sustainable.
How You Can Get It
Sign up for the 21-Day Sugar Detox online. If you order the Plus or Premium packages, the books will be sent to you.
That's it. There are no other special components. You don't have to worry about pills, powders, or bars. You don't even need special ingredients, though you may feel inspired to try new things as you transform the way you eat.
Supplement Your Meal Plan and Sugar Detox to Maximize Results
Nutritional supplements can help support diet changes, especially when moving away from processed sugars feels like such an enormous change. From turmeric to MCT oils, the right supplements can soothe inflammation, stabilize blood sugar levels, and offer the healthy boost you need adjust to a stay motivated and feel satisfied.
Break the Cravings Cycle
Harmful bacteria feed on sugar, throwing your whole internal ecosystem out of balance. But, you don't have to let bacteria drive your food choices.
A sugar detox can help stop the growth of harmful gut bacteria and reduce the resulting cravings. Then, you can feel better prepared to sustain a LCHF diet over the long-term.
To learn more about the benefits of a Low Carb High Fat diet, check out our guide: "LCHF Diet: Everything You Need to Know About Going Keto."
Curious if hypnosis could help you lose weight?
Take our hypnotizability test and find out!
Sources:
https://www.healthline.com/health/digestive-health/dysbiosis
https://www.mindbodygreen.com/0-8376/10-signs-you-have-candida-overgrowth-what-to-do-about-it.html
Some of the links in our site are affiliate links, which means that if you choose to make a purchase, we will earn a commission. This commission comes at no additional cost to you (and in some cases, you'll save money because we've negotiated special discounts). Please understand that we recommend these products because we believe they are the best resources available, not because of the small commissions we make if you decide to buy something. Please do not spend any money on these products unless you feel that you need them or that they will help you achieve your goals.