3 Fast Ways to Build a Delicious, Satisfying Keto Menu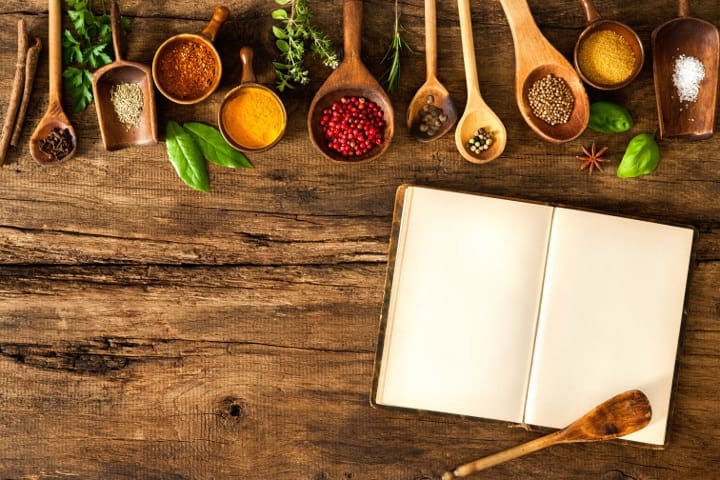 ---
Anyone who's tried dieting knows that all too often it can be a long journey.
Many diets make it seem as if eating healthy means eating foods that don't taste good. No wonder so many dieting plans fall apart!
Thankfully, the keto diet is not about depriving yourself of calories or only eating bland meals.
The whole point of a low carb high-fat (LCHF) diet is to make a lifestyle change, not a temporary push to lose weight. And, one of the reasons so many people have had so much success eating keto is that it makes them feel great while still letting them eat all the delicious, satisfying food they want.
So, you have TONS of options on a keto diet.
But, you might not know where to start.
And it's a lot easier to diet when you have the right ingredients and delicious, satisfying keto recipes.
Well look no further! Below, we've reviewed some of the best keto meal plans and recipes that will help you stay on track to a better, healthier you.
Curious if hypnosis could help you lose weight?
Take our hypnotizability test and find out!
The Importance of a Well-Designed Meal Plan
The general rule for the keto diet is to cut carbs and stick mostly to fatty foods.
That means you have to swear off things like bread and pasta. Right?
Nope.
Keto doesn't mean eating eggs and bacon every day for the rest of your life (though that might not sound too bad to some of you). You can still eat meals from almost every section of the food pyramid.
And, thanks to some incredible chefs and nutritionists, there are many alternative keto-friendly recipes for noodles, bread, desserts, and other typically high-carb foods.
Keto recipes cut out carbohydrates by substituting in ingredients like almond flour and psyllium husk. That means you can still make (and eat) french toast, sandwiches, muffins, and even croutons!
"But where can I find these recipes and ingredients?"
The internet is full of incredible keto recipes and meal options. Before you fall down that rabbit hole, though, it's important to consider your overall nutrition — not just individual meals.
Making sure you get all of the nutrients and minerals you need without eating too many carbs or proteins can be complicated. And, the wrong foods (or the right foods in the wrong amounts) can quickly derail your progress and pull your body out of ketosis.
If you're a doctor or nutritionist, you can develop a thorough meal plan full of your favorite keto-friendly foods and recipes.
If creating your own meal plan sounds intimidating, though, you aren't alone.
Which is why it's helpful to turn to professionals who have studied and lived with a keto diet and want to share their knowledge. Professionally catered keto diet plans take into account many factors the average person wouldn't know to consider, and they make shopping, cooking, eating, and tracking macros easier.
1. Keto In Five
Keto In Five is a recipe eCookbook that makes figuring out what to eat a matter of looking up whatever sounds tasty.
The "Five" in "Keto in Five" means that each recipe requires only 5 ingredients and that there are only up to 5 net carbs in each serving. This makes it easy to keep track of how many carbs you've eaten in any single day.
Fewer ingredients also mean less time shopping and more time cooking and eating, allowing you to live a healthier lifestyle that sheds pounds, feels great, and still tastes good.
The Keto in Five ebook features 120 keto-friendly recipes. That's 30 recipes for breakfast, lunch, dinner, and even dessert! Find your favorites or enjoy something different for every meal of the month.
Each recipe highlights nutritional information so you don't have to spend time calculating macros before you get busy cooking. And it includes plenty of tips for meal tracking. That means achieving your goals sooner, with less hassle, worry, or confusion.
Keto In Five makes starting out on the Keto diet easy, by taking care of the toughest part: figuring out what to eat.
Every purchase also includes personal support through an email service.
You can try the Keto in Five bundle by heading to the eCookbook's website. If you're not satisfied, Keto in Five offers a refund up to 365 days after your purchase.
Curious if hypnosis could help you lose weight?
Take our hypnotizability test and find out!
2. The Keto Beginning
Like the title says The Keto Beginning is a complete guide for people who are new to the Low Carb High Fat (LCHF) diet.
The 188-page digital guide covers everything you ever wanted to know about keto across 11 chapters — ways to boost digestion, energy, and overall health. And, it comes complete with a full 30-day meal plan.
Everybody's different. And that means every body reacts differently to a keto diet. The Keto Beginning aims to guide each person along their personal keto journey as they learn to recognize and manage the changes and nuances of their newfound diet.
The digital guide includes advice for how to build your grocery shopping list, calculations to determine macronutrient intake, and a first-hand account of what to expect in the first 30 days on the keto diet.
Each person who purchases the The Keto Beginning is also invited to a private support group through Facebook. There, they can communicate with author Leanne Vogel and others pursuing a ketogenic diet.
3. Organifi
It's easy to forget about eating healthy greens when you're focused on fitting fatty foods into your diet. Organifi aims to fill that green gap by combining all organic plant ingredients into a powder drink that's easy to incorporate into your daily diet.
Juicing vegetables takes time and can make a huge mess. With Organifi, the hard work of is done for you.
Just mix a single scoop of Organifi with water and in less than 30 seconds you'll have a nutritious vegetable juice that can improve sleep and focus, balance hormones, and aid weight loss. It also includes ingredients like moringa oleifera and ashwagandha, which some studies have shown to improve cognition.
Organifi isn't just organic and all natural — all of its ingredients are vegan and non-GMO.
You can purchase Organifi by heading to the company's website. If you're not satisfied, Organifi offers a 60-day money back guarantee.
Supplement Your Meal Plan
It's tough to maintain all of the dietary requirements you need when sticking to keto.
In addition to careful meal planning, supplements can help you get the nutrients and minerals your body needs when starting or maintaining a keto diet.
What supplements are the right ones, though? We've compiled a list of The Best Keto Supplements to Maximize Results in a Low Carb Diet.
Eat Filling, Flavorful, Keto-Friendly Meals
The most difficult part of any diet plan is finding a catalog of meals that work for you.
But it doesn't have to be.
The Keto In Five eCookbook features a large list of recipes so that you never get bored on keto. With Keto In Five you'll also be able to incorporate special treats like crepes and french toast into your dietary plan.
The Keto Beginning includes a 30 day meal plan while diving into 188 pages of detail about how keto works and what you need to know to get the most out of your meal plan. The Keto Beginning also grants access to a large support group of other people going through the same experience of becoming keto-adapted.
If you're already well on your way calculating your macronutrients and you're a little light on greens, Organifi adds a healthy dose of vegetables back into your diet with minimal effort.
With the help of professionals and experts, discovering a delicious keto menu that works for your dietary needs is as easy as a keto-friendly pie.
You can learn more about the keto diet by visiting our LCHF Diet ultimate guide.
Curious if hypnosis could help you lose weight?
Take our hypnotizability test and find out!
Some of the links in our site are affiliate links, which means that if you choose to make a purchase, we will earn a commission. This commission comes at no additional cost to you (and in some cases, you'll save money because we've negotiated special discounts). Please understand that we recommend these products because we believe they are the best resources available, not because of the small commissions we make if you decide to buy something. Please do not spend any money on these products unless you feel that you need them or that they will help you achieve your goals.